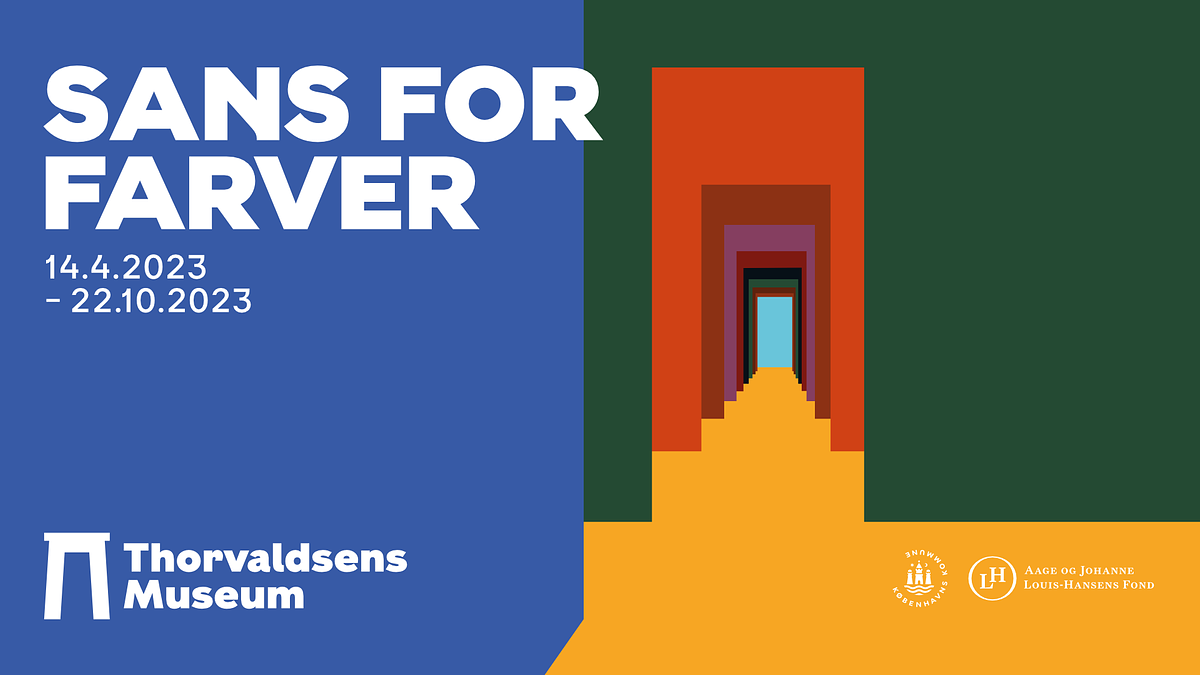 SENSING COLOURS
THORVALDSEN'S MUSEUM
14.4.2023 – 22.10.2023

"For the entertainment of the audience, decorated with Thorvaldsen's "
- M. G. Bindesbøll, the architect behind Thorvaldsen's Museum.



In 2023, it will be 175 years since Thorvaldsen's Museum opened as Denmark's first public museum. In this immersive exhibition, we celebrate the museum's unique architecture and the architect who designed Thorvaldsen's Museum.


In the exhibition, we get up close and personal with a wide selection of M.G. Bindesbøll's beautiful coloured sketches and notes and give visitors insight into his sources of inspiration. Bindesbøll had a unique understanding of the pure colors of antiquity, of materiality and the importance of the incidence of light for the sculptural experience.


The iconic museum building is the most important "object" in the exhibition. The building's diversity, magic and grandeur challenge our senses.
In the focus exhibition SENSING COLOURS, we invite visitors to get an insight into the creation of the museum and inspire the audience to take a continued journey in Bindesbøll's and Thorvaldsen's footsteps.


Michael Gottlieb Bindesbøll (1800-56) already began the first sketches for the museum in the 1830s. At the time, Thorvaldsen lived and worked in Rome, but several of his sculptures could be seen in Copenhagen - at Christiansborg Castle and in Our Lady's Church, and the plans to build him a museum became more and more concrete. Finally, Thorvaldsen decided to donate both his models and his art collections to the city of Copenhagen. King Frederik VI offered a place for the museum right next to the castle and in 1839 approved the drawings for the house that was to become Bindesbøll's greatest masterpiece.
Bindesbøll traveled extensively, and he thoroughly familiarised himself with the world that Thorvaldsen was so familiar with. At the same time, he got inspiration from several of the current architectural trends around Europe. We see this in Bindesbøll's draft for the museum's architecture and decorations.


In the exhibition, visitors will also be able to experience paintings, engravings and books with motifs from Naples, Pompeii and Vesuvius, which bring us back to the world that 18th-century archaeologists uncovered and 19th-century travelers in Campania experienced and took home wi