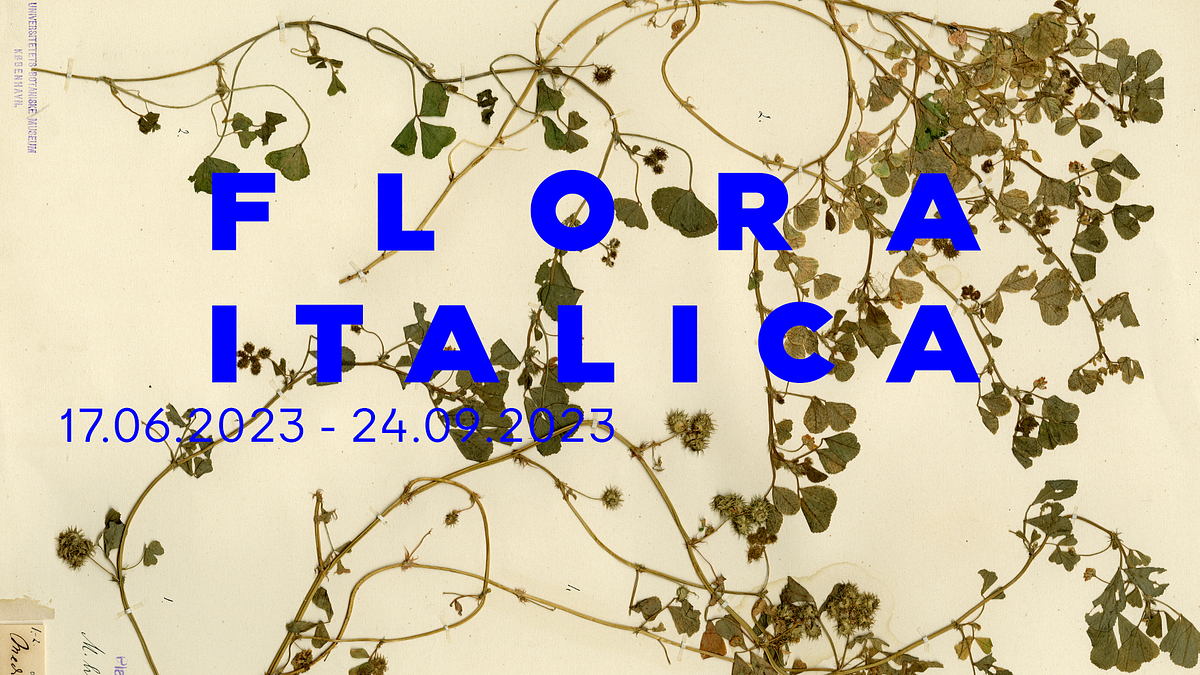 FLORA ITALICA 
16.6.2013 - 24.9.2023 
Thorvaldsen's sculptures have in their own way contributed to the danish flora as we know it today. In our upcoming focus exhibition FLORA ITALICA we introduce our guests to the flora and biodiversity of Thorvaldsen's time. 


The exhibition is based on the poetic but true story, that an Italian flower field blossomed on the square in front of the museum in the 1840's. This botanical phenomenon occurred because Thorvaldsen's sculptures were wrapped in Italian hay on their transport from Rome to Copenhagen. During the unwrapping of the artworks, large quantities of hay were disposed off in front of the museum, and the seeds began to blossom creating an Italian meadow. 
In the exhibition the museums court yard will be transformed into an Italian meadow, using recreations of the original seeds from Thorvaldsen's time. The American artist Crystal Bennes revives the ancient meadow – thus creating a tangible and visual aspect to our days problems with biodiversity. Guests will also be able to experience new contemporary art works with a focus on the beauty of plant structure and biodiversity.
The botanist Johan Lange collected a large number of the Italian plants, and had them preserved for future generations. These specimens will be exhibited for the very first time, along with the new works by contemporary artists. 
Come by and experience the original Italian meadow, dive into the beauty of plants and learn more about the challenges we face in our current biodiversity. 
 Participating artist:
Crystal Bennes / Camilla Berner / Rune Bosse / Karin Lorentzen / Leone Contini / Åsa Sonjasdotter