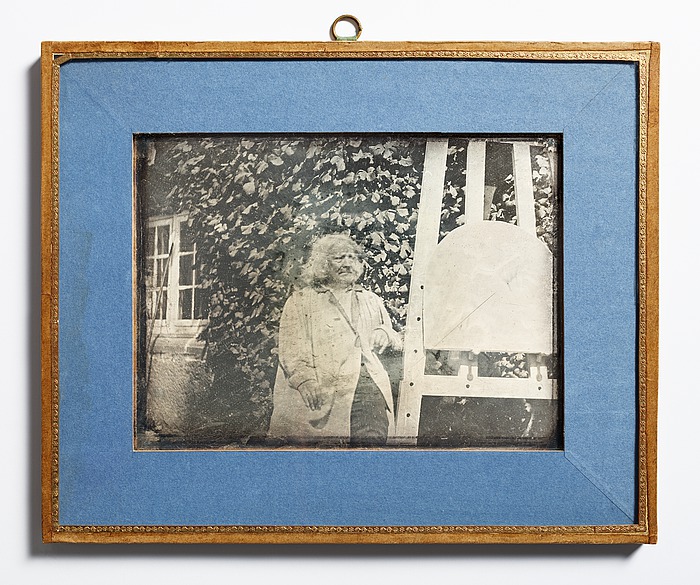 Aymard Charles Théodore Neubourg
: 1795
: c. 1860
: fransk
Thorvaldsen, 1840

Daguerrotypi. 18 x 24 cm
Inventory number: N267
Enlarge photo
Download
Search the work in The Archives
The French photographer Neubourg's unique daguerreotype of Thorvaldsen from 1840 is the first portrait photograph in Denmark.
The revealing photographic portrait of Thorvaldsen the man provides a completely different impression of Denmark's great sculptor from that suggested by the numerous portrait paintings of the time. Thorvaldsen's features were often embellished, but in the photograph it is possible to see clearly the effect of many years' toil in the studios.
Thorvaldsen looks as though not entirely happy with the modern technique, and with his right hand he is making a sign with his first and little fingers intended to ward off the "evil eye". In the daguerreotype it looks as though he is making this sign with his left hand. But the motif in this early photographic technique, the daguerreotype, is always laterally reversed.